A weeklong beach carnival and tourism fair has begun in Cox's Bazar with colorful processions and various cultural events today (September 27).
The district administration has designed an array of programmes to highlight the world's longest sea beach, with Bashundhara Group serving as the title sponsor for the national-level festivities.
According to organisers, different programmes including circus, beach bike rally, cultural events, fireworks, road show, seminar, kite festival, magic show, fire spinning, surfing, beach marathon, beach volleyball and concert will be held during the weeklong fair which will continue till October 3.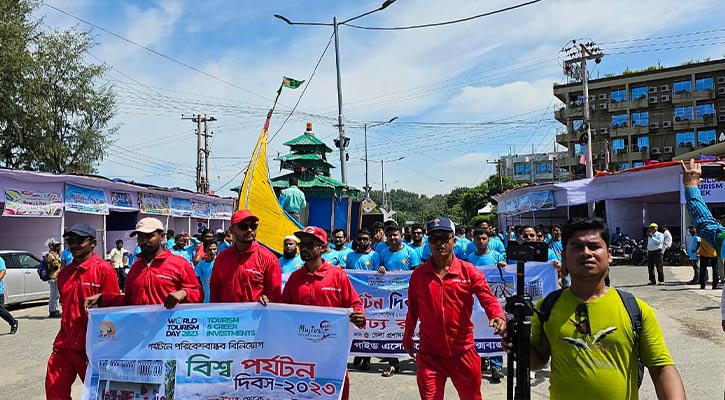 Muhammad Shaheen Imran, Deputy Commissioner of Cox's Bazar, inaugurated the event at Laboni Point of the beach.
He said the event is being organized to promote Cox's Bazar, the country's major tourist destination, to both domestic and international tourists. The seven-day festival, filled with various diversities, will hopefully spread its colors worldwide, he added.
Lawmaker Shaimum Sarwar Kamal from Cox's Bazar-3 constituency attended the inaugural ceremony as the chief guest.
Other speakers at the event included Ashik Ullah Rafiq MP, Jafar Alam MP, Kaniz Fatema MP, Awami League's Religious Affairs Secretary Advocate Sirajul Mustafa, Police Superintendent Mahfuzur Rahman, Tourist Police SP Md. Zillur Rahman, Cox's Bazar Press Club President Abu Taher, and General Secretary Mujibul Islam, Municipality Mayor Mahbubur Rahman, and Senior General Manager of Basundhara Group, Md. Abu Hena.
This initiative aims to promote Cox's Bazar on the world stage and boost the tourism industry in the area, according to the organizers.
Meanwhile, Cox's Bazar has been adorned for the tourism fair and beach carnival. Hotels, motels, restaurants, and tourism-related businesses have prepared various special offers. For the tourism fair and beach carnival, a stage and over two hundred stalls have been set up. Additionally, various discounts and special offers will be available at hotels, restaurants, and other tourism-related establishments.
A number of stalls have been set up at Laboni Point and other beach points. Hotels and motels in Cox's Bazar have offered up to 60 percent discount on the occasion.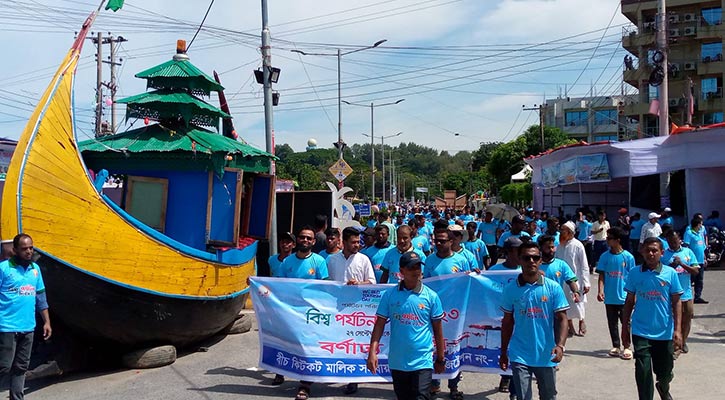 Additional District Magistrate Mohammad Yamin Hossain, has announced a 60% discount on hotel-motel stays and a 15% discount on food during the tourism fair.
On the first day of the tourism fair and beach carnival, there will be colorful rallies, tree planting, and discussions, followed by a naval rally from the BIWTA Ghat to Maheshkhali Jetty.
Police Superintendent Zillur Rahman said extensive security measures have been taken to ensure the safety of tourists and visitors during the tourism fair and beach carnival.
BDST: 1552 HRS, SEP 27, 2023
SMS